Flights to Turks and Caicos Grace Bay Beach – Providenciales International Airport
The Turks & Caicos International airport is located on Providenciales (airport code PLS) and is just 10 miles from Villa Renaissance.
The Turks & Caicos Islands are 75 minutes from Miami, less than 3 hours from New York, Dallas, Boston and Charlotte and 4 hours from Toronto and Montreal. It is within easy reach of most major cities in North America. Weekly flights also arrive from the UK and other European destinations.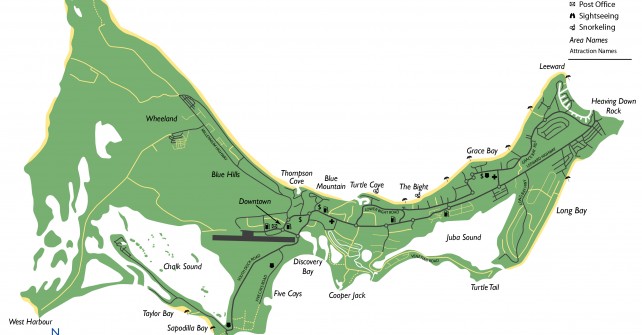 The islands are served by the world's largest carriers including American Airlines, US Airways, Continental, British Airways, Delta, Jet Blue, Air Canada, West Jet and Bahamas Air. They all offer direct worldwide connections.